Focus… : 7th Boro Interview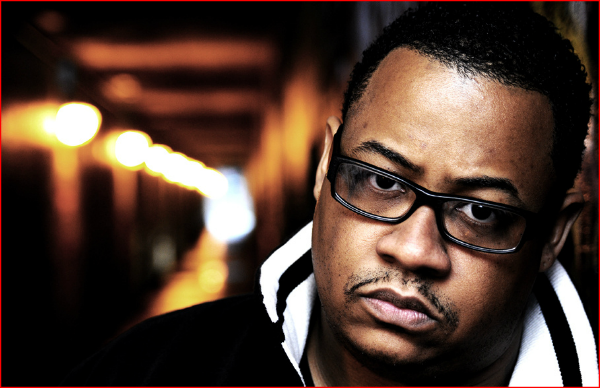 I recall buying CDs back in the day and reading the production credits behind the album. We sometimes forget how important the producer's role is in creating the final track. It's up to the producer to make sure the sound is cohesive with the artist's lyrics. A great producer does more than just make beats; they create the vibe and overall essence of a song.
One of these great producers is Bernard "Focus…" Edwards Jr. Focus… has created sounds for Xzibit, 50 Cent, Schoolboy Q, Skyzoo, Beyoncé, and Slaughterhouse just to name a few.
Stroy: Start off by introducing yourself & give us some of the highlights of your production credits.
Focus… :I am Bernard Edwards, Jr. Son of famed bassist and producer Bernard Edwards of the group, CHIC. I go by Focus… and was a staff producer for the Aftermath Ent. label from 2001-2008. I am currently working with Dre again at Aftermath.
My highlights would have to be Marsha Ambrosius, Beyonce', Busta Rhymes, Mala Rodriguez, J. Lo, Christina Aguilera, and currently Dr. Dre.
For those reading this that might not have heard of you yet, what are 3 songs you'd want people to hear first?
"Yes" by Beyonce', "Respect My Conglomerate" by Busta Rhymes and "U Already Know" by 112. Those are my most notable…
What/Who influenced you to go into production?
My father was my major influence. Seeing him in the studio was the most inspiring thing I can remember. I wanted to be just like my father. What boy didn't? After that, I began to pick and get motivated by various mentors of mine, (Prince, DJ Premier, Teddy Riley, Stevie Wonder, Dr. Dre, etc.).
How would you describe your style / sound?
I pray my style is original. I know I love utilizing the element of surprise. Whether it is where I decide to take a track melodically or the style of the the track in its entirety.
Do you take the artists content into consideration before agreeing to work together?
OF COURSE! I do not like being part of anything demonic, misogynistic, debasing or anything near apostacy. I don't write lyrics for these artists. I just make the music. If I don't like what I see the artist(s) has done or is doing, I will pass on a project in a heartbeat. My integrity is way more important than my finances.
How did your relationship with Aftermath come about?
I was working with an artist Dre was interested in. He heard my production through the people involved with that artist.
You have produced tracks for many talented MCs over the years. Are there any other artists (Hip Hop or any other genre) who you would like to work with?
I'm a huge Prince fan! To name others I am fans of; Stevie Wonder, Kim Burrell, Brandy, Mary J. Blige, Eminem, and Kendrick Lamar (again).
What's the future look like for Focus…?
Raising my kids in a great place with my great wife with a great outlook on a real life! This industry doesn't need me but my family does.
Is there anything else you'd like to share with our readers?
I appreciate any and everyone who has supported and listened to my music since day one. Means the world to me.
I'd like to thank Focus… for taking time out to make this interview happen. I'd also like to thank Bryan over at the Beeshine.com for making this happen and for representing Hip Hop!