Awkword: 7th Boro Interview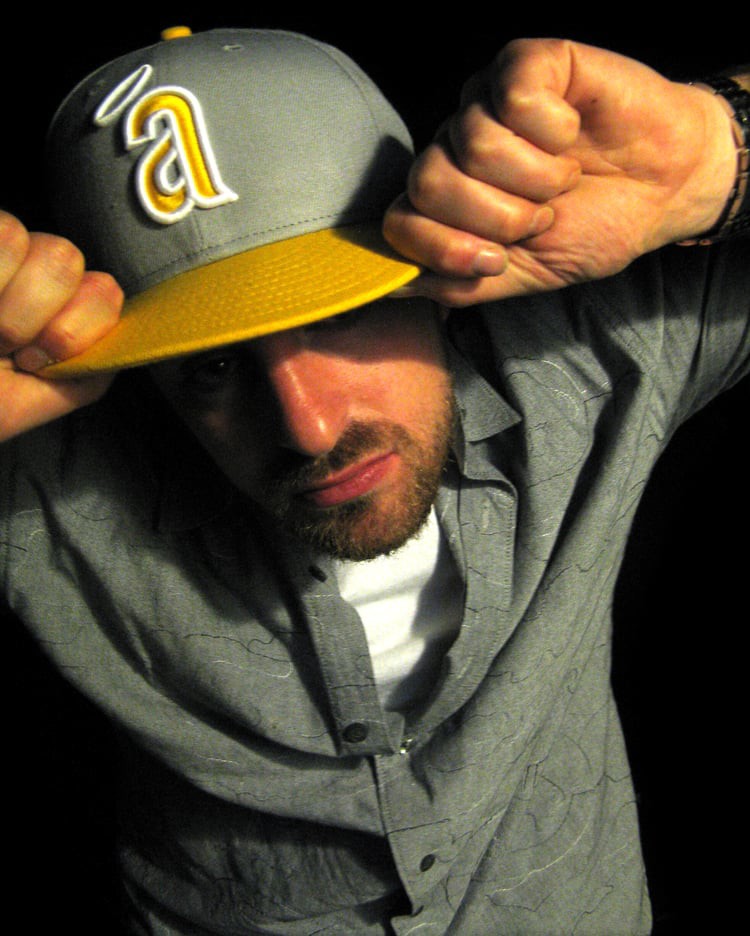 A few years ago I came upon artist Awkword when he released his project World View, an incredibly dope album that was the first of it's kind. World View  included contributions from different artists, singers, and producers, spanning six continents and sixteen countries, uniting hip-hop on a global scale . Even more impressive, all proceeds from the album are donated to the non-profit organization, Guns 4 Cameras. The more I learned about Awkword, from his work in philanthropy as well as his notable catalog, the more impressed I became with him. I had the opportunity to speak with him about hip-hop, his charity work and his upcoming albums. Join as we delve into the mind of the 34 year old emcee, who is wise beyond his years. Check it out!
Scy: You've stated previously how much of an impact hip-hop had on you. What was your first experience with the culture?
Awkword: Hip Hop saved my life. Without rap as a positive outlet for expressing myself, I'd be dead, locked up, or still fighting my inner demons with drugs and external oppressors with my fist. I can thank my cousins and my babysitter for that – they played me my first tapes: NWA, Run-DMC and Public Enemy.
Scy: Word! Music is a very powerful thing. The first time I was put on to you was when you released World View, your 2014 double-album featuring contributions from 16 countries and every continent. Since then I have followed your music. Your vibe is so different from the music of today, and what's popular. It brings it back to a time when activists used music as an empowerment tool. In fact, Chuck D, whose style is also similar, has publicly co-signed you and your contributions to the hip- hop movement. Every track touches on social issues, essentially you've brought protest music back. How does it feel when art such as yours, so important to the social issues we face today gets passed over for what I call fluff? Is it hard to continue your Mission?
Awkword: The most popular performers are more pop than Hip Hop, more performers than poets – and I never expected to reach the superficial. My music appeals to thinkers and doers. It's up to me to leverage the right methods to ensure my records reach their ears.
                                                                       I never expected to reach the superficial. My music appeals to thinkers and doers.
Scy: I can understand that. Our mission here at 7thBoro is to get the music to the people. The best artists aren't on the radio. One of the things I admire about you is your dedication to philanthropy. For example, with the World View album, you donated all the proceeds to the non-profit organization Guns 4 Cameras. Can you tell us a little more about the movement?
Awkword: When I'm not putting my rap money directly back into the music, the money is going to those who need it more than I. As you mentioned, the proceeds from World View go to Guns 4 Cameras, a 501c3 charity that goes beyond the gun exchange, working to eradicate gun and gang violence through the education and empowerment of urban youth. My song "Deep Sea" was created at the request of The Ocean Project, and all proceeds from the sale of that song go to their efforts to save the seas and sea life.
The proceeds from "Cruel Intentions" and "All A Dream" go to the family of the late, great Praverb, for whom those songs were written.
I've also performed with South African rap star Hip Hop Pantsula (aka Jabba) to raise money for education and AIDS programs in Africa. My song "Mr. President" was created for and is used by pro-union activists during protests and other demonstrations; the video for "Throw Away The Key" was sponsored by the New York Civil Liberties Union and Occupy The Hood as a tool for Hip Hop education (HipHopEd). And, upon request, I speak on panels about Hip Hop and activism, as well as use Hip Hop to teach students about socio-political issues and the value of the written/spoken word.
Scy: You've been really open about your mental illness and drug addiction. It's fair to say that both are extremely relatable topics, in my experience especially when dealing with creative and empathetic personality types. Is your mental illness still a constant struggle? How has music helped you to deal with these obstacles?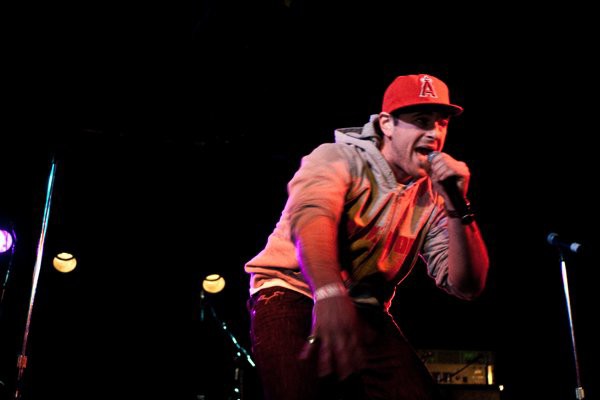 Awkword: There's a thin line between crazy creative and just plain old crazy. I've tightrope walked that line my whole life. Psychiatric drugs, positive influences (my mom (RIP) as a youth; my wife now) and responsibilities (my little sister as a youth; my two young daughters now) have kept me from straight nosediving off that cliff. But every day is a struggle. And if it weren't for Hip Hop I would only been living for others. Creating this art (and supporting others who do, so the culture is there for future generations) is my passion, and the only truly personal thing I own for myself.
Scy: I can relate to that on so many levels being diagnosed with severe panic disorder at a young age. It used to have a negative impact to say that you are on medication for these things but why when they are there to help.
You have a few projects in the works including one with the very talented Trillian out of Serbia, once again uniting hip-hop globally. Can you tell us about your new projects and the direction you are taking with each?
Awkword: I got my solo Mid-Flight EP dropping this year, featuring the likes of Joell Ortiz, MK Asante, Latasha Alcindor, Aaron Cohen, Skyzoo, Rapper Big Pooh, Praverb (RIP), my artist Chisom and African headliners Modenine (Nigeria), Wakazi (Tanzania) and Holstar (Zambia), with production from The Audible Doctor, L'Orange, Bobby Johnson, J Hart, Teck-Zilla, and more. I'm also working on a rapper-producer EP with Jakk Wonders of South Africa and another one with Trilian, as you said. The latter two will be conceptual in nature, but I haven't yet decided what those concepts will be. Any suggestions?
Scy: That's a lot of music coming up from you which is a good thing! I look forward to hearing it.
You've also been working with various emcees here and across the globe including one you actually put me on to, Chisom. That makes me so happy to see that our culture has become so universal, that music brings us together. Who are you currently or hoping to work with in the future, both emcees and producers?
Awkword: Yeah, that's what I discovered in the early stages putting World View together, and you can hear in my album how cohesive we are as an international community. From Malaysia to Malawi to Moldova, musicians on that tape created rap beats that blend together like they all came from here. (In fact, I'd love to see artists from other countries do even more when it comes to differentiating themselves from artists born and raised in the U.S.)
My February 2016 song "I Am" continues the tradition I started with World View, connecting us all worldwide through rap music and Hip Hop culture. The song features artists from nine countries across the Motherland and the Diaspora, with each rapper detailing life in his/her home country/town. We are working on the music video now, shot on four different continents – and I'm running a GoFundMe campaign now so we can find a professional to pull all the footage and produce something special.
(You can help the cause at https://www.gofundme.com/IAmVideo)
As for future collabs, if I could choose one producer it would be DJ Premier. If I could choose one rapper (not named Nas), it would be Talib Kweli, Killer Mike or David Banner, probably.
Scy: I think any of those collabs would be dope! And Awkword over Premier? Let's make that happen!
So not only are you an emcee, producer, activist — I could go on and on — but now I've heard you're a writer and a blogger as well. Where can we read some of your work?
Awkword: I used to write for Elemental, Mass Appeal and YRB print magazines. Today, I write for a variety of websites, including Praverb.net (check out my interviews and 'Advice for the Independent Artist' column), Gonzombies.com (check out my monthly 'Best Of' playlist with Audiomack) and NikkiSiixx.com (check out my 'Best Female Rappers' list).
Scy: I like to ask all the artists this. If you had to choose three songs from your catalog for anyone who hasn't heard your music that defines you as an artist, what would they be? My choices personally would be "Throw Away The Key", "Requiem" and "Thank You".
Awkword: Good choices. I would choose "Gas Land", "I Am" and the original version of either "Go!" or "The People's Champ".
Scy: Also great choices. Thank you for taking this time out for us. Any parting words you'd like to leave our readers with?
Awkword: It's OK to be AWKWORD.