Thirstin Howl the 3rd – 7th Boro Interview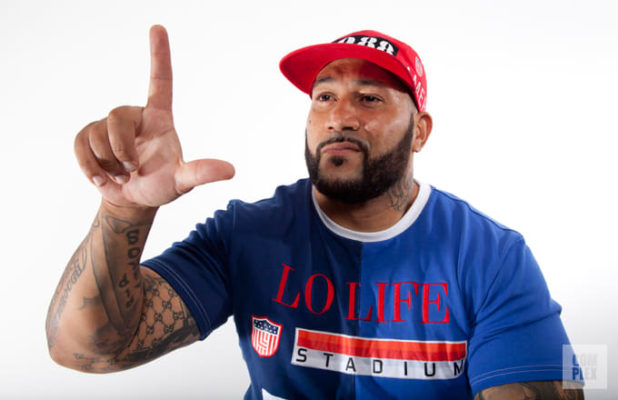 Thirstin Howl the 3rd is someone who occupies a very interesting space in hip hop history. While he might not be a household name, his influence has stretched across the globe. Known for having the most impressive Polo collection, Thirstin Howl has been an underground icon in hip hop fashion for well over 20 years. During this time he's also released a very impressive catalog of music as well, having around 30 projects under his belt over the last 2 decades. And in 2017, the Polorican shows no signs of slowing down. With his new book and another new album, this is just the beginning of a new chapter for the Skillionaire, with many more to follow.
SPEK27: Break down what the book is about.
TH3: Bury Me With The Lo On is released by myself and Tom Gould. It's the brief history of Lo Life culture, how it spread, how it influenced the world. It's more based on the culture of the Polo style rather than the whole life story. Its tells you past, present and future of what Polo culture is.
SPEK27: Who set the the price of the book?
TH3: The price of the book was actually $65 when it was released. It sold out in four days and was reselling on eBay on the fifth day for $1000. I saw it this week being resold in the UK for $10,000.
SPEK27: How does that make you feel?
TH3: I'm flattered. There's more books coming, so I hope they all stay at those prices.
SPEK27: You've been involved with clothing and trends for a long time. What do you think of today's fashion?
TH3: Today's fashion in hip hop is the 80's fashion of homosexuals, and everyone should give them their credit. A lot of the styles today were the styles that homosexuals would wear in The Village, which I have nothing against. I'm just trying to give them their credit.
SPEK27: In 2017, how can you tell who is a Lo Life and who isn't?
TH3: Lo Lifes evolved into a culture. It's more based on people living the lifestyle. I really don't discriminate on anyone following and living the culture. I'm proud that it's evolved into what it is. If you're living it, I give you respect.
SPEK27: How has it changed over the years as far as obtaining clothing? I'm sure as an adult you're not still rushing Macy's.
TH3: I'm in a Polo store right now in (location censored). I'm not gonna say anything else.
SPEK27: Outside on New York, who rocks the best Polo?
TH3: Japan. They don't half step. They're not wearing new era Polo. Everything is vintage. They got serious collections. You know the culture is thriving heavy when you see the women and children involved.
SPEK27: Because you're so known for your clothes, do you ever feel any pressure when you leave the house?
TH3: Not at all. I'm a working kinda guy. I'm always painting and creating. I dress like a bum, no problem. I'm in the book, so it doesn't matter. I'll come out and show them you're corny if you think that about me. I can flex my style, but I'm also confident. We made the clothes. The clothes didn't make us. I still have the same demeanor in a tank top and shorts. I could wear some USPA and make it official.
SPEK27: Have you ever worn USPA?
TH3: No. But we've had situations where there were new generations coming aboard and several people would show up wearing USPA. And nobody would tell them anything. When the event was over they'd get pulled to the side like hey, that's not official. But they were never discriminated against. I had an uncle show up to a Lo Life bbq in New York city with USPA from head to toe. Jumping in every photograph, not one person said a thing. It's really not about that.
SPEK27: Where is The King Shirt right now, and what are the last few things it was used for?
TH3: The King Shirt is in Miami, Florida. It was in photo shoots, weddings…just cause you're wearing the King Shirt, doesn't make you the king. Just for the day you're blessed to be the king. Everybody has to bow when they see the shirt. You have to be connected. You have to be a family member. Nobody is just gonna trust anyone to borrow the shirt. The value of that shirt now is easily $5,000.
SPEK27: In the late 90's, when you got on Rawkus, did the other rappers you were around know your history at that point?
TH3: Anybody who knew about the streets knew exactly who I was. I was everywhere. Every rap concert, everything going on in New York, you would see me there along with my people. Nobody really questioned anything about us. Always highly respected, way before we got around the music industry.
SPEK27: Sean Price once declared that nobody has more Polo than Thirstin Howl. You two were close, can you give us a Sean P memory?
TH3: Let me tell you a crazy memory right now. The same year he passed, you know my Skilligan's Island cover? (pictured below) Sean was trying to get that jacket off of me for years. At the same time, I was telling him we should make a Lo Life / Decepts (legendary Brooklyn street gang, short for Decepticons) project. For years we been talking about this. So he finally calls me one day and says "Yo, I'm finishing up this album with Lil Fame from M.O.P.. As soon as I'm finished this album, we should do the Lo Life / Decepts, but just me and you". Then he said "and I still want that jacket off the Skilligan's Island cover". So I went and I took him the jacket, cause I was waiting to hear that for years. To really impose on the world what Lo Lifes and Decepts meant to New York city. Everybody always thought we were rivals and didn't know we were almost the same thing. A lot of us grew up together.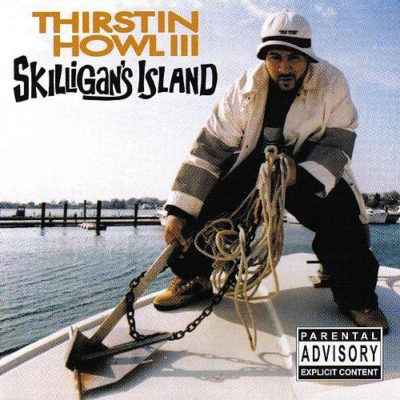 SPEK27: Let's talk about The Tunnel (famous New York club and a staple in the New York hip hop scene), and how you would post up and try to battle everyone.
TH3: At first we would go inside and try to get it poppin and meet some women. Then when I became a rapper, I just wanted to battle. And that's where all the rappers were going. I stepped to everyone out there. I stepped to Pudgee Tha Phat Bastard. He gave me a good cipher. Same with Tragedy Khadafi. A lot of times people were really about it, so they would stop to get it on. Fat Joe and I had a good conversation, same with Melle Mel, just waiting for motherfuckers to rhyme…oh, me and Busta Rhymes had a fuckin, hour and a half battle one night outside The Tunnel. I'm a beast, man. I held my own with 20 motherfuckers.
SPEK27: When you started rapping, how did you develop your strong comedic / punchline style?
TH3: It came out naturally. Growing up in Brownsville, all we did was crack jokes on each other. 24 hours a day. No matter where we went, no matter what the situation, we would crack jokes. So, me being one of the only Puerto Ricans around, I would be attacked more. I would have 10 people attacking me at once. That's what made my punchlines what they are. I knew how to counteract so fast and be witty, so when I started writing rhymes they just naturally came out that way. I wasn't pushing to go any specific direction. I just came out natually in comedic form. And as a fan of the music, I always loved punchlines in hip hop. That kinda hip hop that's creative and imaginary. And me being in the street and living the stret life, I didn't think if I rapped about it, I didn't believe I was showing skills. I was just being myself. I didn't wanna do that. I wanted to show big imagination, exaggerated comedy and exaggerated creativity.
SPEK27: Also back in the late 90's, you had Eminem coming out to Brownsville?
TH3: One night he came and we ciphered the entire night. He came with Paul Rosenberg. We were ciphering all night and even Paul was jumping in. That was the funniest part to me, that Paul Rosenberg jumped into the cipher.
SPEK27: Why didn't you end up putting out a full album with Rawkus?
TH3: Complications. When I did the single, I was just offered a single deal. And then I guess they were pretty impressed with the response they got on Soundbombing. They offered me a deal and we sat down with an A&R and they were trying to tell me what kind of music they wanted me to make. I don't play no fuckin' games. I definitely wasn't trying to hear that shit. Whatever bullshit they wanted to do to cross over. They were trying to get to another level. Nobody is gonna tell me nothing. I don't give a fuck about your deal. I let it be known to the A&R…I guess I let it be known in a pretty harsh way. So that deal went out the window, thank god. I woulda never had what I had now. In the same sense, LL Cool J have me my first deal before I even had a demo. But once again, that wasn't meant to happen. If I was confined to a label, I wouldn't have the massive catalog I have now. And I'm sure these people woulda got me angry enough that I woulda thrown everything away.
SPEK27: Speaking of your catalog, what are some of your proudest moments you've had during your career?
TH3: Unsigned Hype in The Source…MTV's Lyricist Lounge Show…the features I was able to…I'm a fan first of the music, so just meeting some people and becoming good friends with people I idolize…making my family proud…seeing this book come to life. All those things. As an independent artist, I've struggled since day one to be acknowledged. I've done this in front of my family and showed them that you never give up. To show them the results of it is priceless. Not only did you lead by example, you accomplished and you made it happen. It wasn't a dream or a fantasy. You made it reality. To teach that to your children is great in my eyes, cause I can imagine the way they're gonna translate it from there, when they do the things they wanna do.
SPEK27: Would there be anything you would change?
TH3: Not at all. I'm grateful for everything that happened. Some of the worst things that happened in my life were the greatest things that put me on the right path.
SPEK27: On your new album, you have a song with Prodigy. Was there a relationship there?
TH3: We had met. We spoke about working together and things like that. We didn't have a super strong personal relationship, but the mutual respect was definitely there. He knew exactly who I was. The street stuff played a big part. It has a lot to say about who you really are. A lot of people make music about it, but some people are actually…you know.
SPEK27: Who would be someone that you got acknowledged by that surprised you?
TH3: Early in my career, when I just had a single, I went to L.A.. I got out of a car and Funkdoobiest was in the parking lot. When I got out the car, he (Son Doobie) went crazy when he saw me. Like he knew everything about me. He showed me so much love. That was something that shocked me. To see members of the Wu Tang Clan show me love for the things I've contributed. I'm real appreciative of all that.
SPEK27: What's next?
TH3: Everything is in the barrel already, ready to be shot off. Movies, more albums, more shows, more cooking, more recipes, more books…the combination of everything is coming.
SPEK27: And back to the book, what's the info on that?
TH3: It's sold out. We have a second run being pressed in the fall. For now, go to thirstinhowlthe3rd.com for all my merch and all my albums. You can reach me on Facebook, Victor Thirstin Howl DeJesus. Check me out on YouTube, ThirstinHowlThe3rd. There's a lot coming. Throughout these 20 years or so, I'm finally getting the mainstream recognition now in a lot of ways. So it's just beginning in my eyes.