Reef The Lost Cauze – 7th Boro Interview
Philadelphia, the home for underrated talent. And probably the most underrated is Reef The Lost Cauze. Let's run down the resume. He had a successful start on the battle circuit. He's released a very impressive body of work in the last 10 yrs. He's toured the U.S. and Europe multiple times. He's worked with some of your favorite artists such as Kool G Rap & RA The Rugged Man. If he's drunk, he might try to fight you, even if you're his friend. He's part of the legendary Army Of The Pharoahs collective. He'll put your live set to shame. And oh yeah, he's also one of my favorite mcs. I would tell you to check him out live this friday in Philly at the AOTP show, but that shit is SOLD OUT. As it should be. So if you can't make the show, you can check this Q & A I did with the one and only Reef The Lost Cauze…
SPEK27: A lot of people know that you first started getting attention as a battle rapper. Your Wikipedia page says that you "defeated opponents in all types of venues, from school grounds to grimey back alleys". Tell us about the grimey back alleys.
Reef: The alleys were cold, dark and angry my friend. "Like a old man in a deli sending back soup" (c)-Constanza.
This is why I hate Wilkapedia. Seriously, who comes up with this shit? We would battle in a staircase or schoolyard for sure, but a "back alley"? The only things that happen in back alleys are drug deals, sex acts or kung fu fights.
SPEK27: A little over a year ago you put out Reef The Lost Cauze Is Dead. What was the meaning behind that & what did that project symbolize to your career?
Reef: I mean, like all my stuff. It's just a snapshot of where I was at the time. I just needed a change, hence the sound of it, which Caliph did a phenominal job with. I really hated this music shit at that time man, and of course, instead of just taking a break I decided to make an album about it…haha. But, what came from that frustration and depression, was what I feel is some of my best work. Its all there, everything I'm going thru, from the intro to the last song, so I got it all out. The title was just me saying I want to be free and to have fun again and not be stuck with this image of what people think I'm SUPPOSED TO BE. And the response we got from the album rejuvinated me for sure.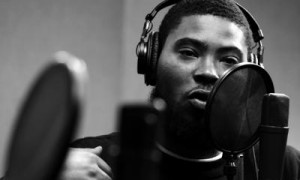 SPEK27: You recently re-released The High Life, your debut album from over a decade ago. How have you changed as an artist since that album first came out?
Reef: I havent, that's the problem…haha. Nah, I mean, I was 19 then. I'm 32 now. I didn't know anything about anything but I thought I knew everything (deep right? I'm deep as shit yo, pause) I didn't even know how to count bars. I was just finding my way. I feel like now, I'm much more confident and clear in what I want to say and I know how to execute it quickly. I wasted a lot of words. I wasn't saying nothing, just rappin to rap. I don't have time for that now. It's like yo, I need to get home and cry in the shower and then eat my feelings, let's wrap this up.
SPEK27: The "hot topic" right now is Macklemore & Kendrick Lamar at the Grammys. What's your view on all the attention this is getting?
Reef: At the heart of everyones frustraiton, its race. Point blank. Black folks feel like he wins because he's white. White folks feel disrespected by the idea that his race had anything to do with it. And now for a week or so every fuckin rap nerd goofball with a Facebook page or Twitter account is gonna speak on it and have debates for HOURS about it, all the while dancing around the subject we refuse to disccuss, which is what role does race play in this game. Let's talk about why it seems more white indie mcs get shine, let's talk about why so many black mcs still mumble under their breath "fuckin white boy" when they see one on the mic. We still wanna act like people don't feel these things and it creates passive agressive arguments about "Macklemore vs Kendrick". But hey, hit dogs holler and everyones yelping right now.
SPEK27: You're at a show. Someone comes up to you and says "I'm a huge fan, I've downloaded all of your albums". What do you say?
Reef: I don't say shit! I punch that motherfucker in the face and run his pockets son! I mean, haha, what else can you do? Maybe try to convince them to balance it out, but at the end of the day, there's like one record store in America left. So, the reality for me, is it's possible him and his friends downloading those songs got me this show. Those downloads got them to drive for an hour, pay to get in and not make me sit alone in a bar and rap for 2 people…like I've done plenty of times, haha. I'm just happy they are there. Also, if I'm being honest, I've never cleared a sample, haha. I don't get how indie artists with no budget just take other peoples music and rap on it, then turn around like "YO YOU STOLE MY SHIT". If we were all doing this the right way, by the books, a lot of shit, especially indie, woulda never came out.
SPEK27: What's the most common misconception that fans have about you?
Reef: I always get "I thought you'd be taller" haha. That's one. A lot of them think I sit in a dark basement like reading Behold a Pale horse while listening to jazz loops, but I love Future and Juicy J more than I do most indie rap guys. But, I think they are always most shocked that me and almost of all of the people I roll with are NICE PEOPLE. It freaks them out hahah. They be like " I can't believe your so humble". In my head I'm like, bitch I got 30dollars and a half pack of newports to my name. THERE'S NOTHING MORE HUMBLING THEN THAT.
SPEK27: Finish this sentence. "The best thing rap has given me is _____"
Reef: A life. Seriously, this has been my life since forever. It made me friends, it gave me a sense of pride and purpose, it gave me respect, allowed me to travel to places no one from where I'm from ever got to see. Its cliche and all, but I believe most rappers when they say this shit saved them, because I'm a witness.
SPEK27: A lot of people are looking forward to the new AOTP album. How much of the new record will you be featured on?
Reef: I'm not at liberty to discuss such things.
*throws smoke bomb, disapears, appears again like nothing happend but is now holding a sandwhich*
SPEK27: There's a lot of buzz about the show this Friday. People are very excited. What are the fans in store for?
Reef: A very talented and hugry crew of tried and true mc's, rappin about fuckin shit up when we really just want to be home with our familes. There's a part in the show where we form a circle and cry.
SPEK27: What can fans expect from Reef The Lost Cauze in 2014?
Reef: I have an album dropping with my brother and longtime collaborator Emynd (@emynd) called "The Fast Way" dropping in March. AOTP, I think is in April or May. And The Beard gang joint will be out around that time as well. Haj and I have discussed a follow up to S.O.S., but we will see if time permits. Then I will be working on my next true solo LP "The Hand That Feeds", which I've been recording on and off for 2 years. I just don't know why this one's taking so long, but there's gotta be a reason.
SPEK27: Last words?
Reef: Will Kenny is coming for you. Beware