Masta Ace – 7th Boro Interview @MastaAce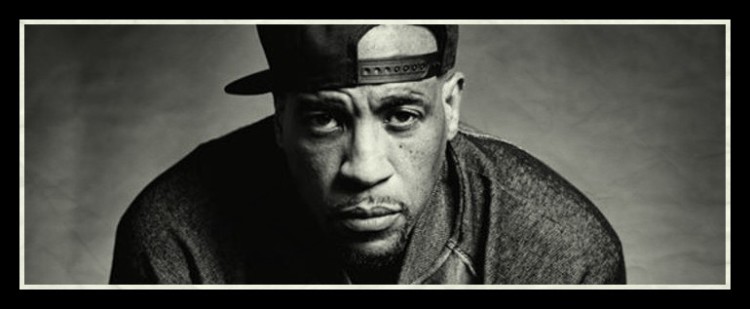 Growing up, I was a huge fan of Hip Hop. I used to put on my headphones and just get lost in the music. My older brother would sometimes throw some vinyl on and do mixathons as we'd call them. One artist that my brother had in constant rotation was Masta Ace. My brother put me on to Ace's Sittin' On Chrome and Slaughtahouse albums. I loved those two projects. The rhymes and the beats were definitely Toyota Corolla subwoofer ready! (Yes…I'm Puerto Rican!) In 2001 Ace dropped his classic Disposable Arts album. This album was great because the beats and rhymes were on point but there was also a concept behind it. This was 15 years ago. We are now in 2016 and Ace is still making good music. I was fortunate enough to catch up with Masta Ace during his tour European Tour.
Stroy: Ace, I'd like to thank you for taking time out to do this interview.
Ace: No doubt! Thank you for the opportunity. 
Stroy: What motivated you to start rhyming? Was there a moment when you were like, "Yo! this is what I want to do."? 
Ace: I started rhyming to make our tapes better. Back in the late 70's early 80's we were making instrumental DJ tapes. We were listening to tapes from the different boroughs and decided to make them more interesting. I decided to add lyrics to those tapes and that's how it all started.
Stroy: Listening to your music over the years, I notice that you put a lot of emotion into your music. Where do you pull your inspiration from?
Ace: I pull my inspiration from life and people that I grew up around. I'm a very nostalgic person. I have memories from my life and I pull from those memories. 
Stroy: Out of the projects that you've dropped, Is there a favorite and why?
Ace: My favorite is Disposable Arts. The reason is because when I made that record I felt as if it was the end of the line. When I went into the studio, I went in and made this record that would let me leave the game on my own terms. So I went in and made this record not knowing that it would single handedly extend my career going on 15 years now. If Disposable Arts never came out, these projects after 2001 would have never came out. 
Stroy: That album is my favorite out of your whole catalog. You actually answered my next question. I was going to ask about the track "No Regrets" produced by Domingo. Listening to that track it seemed as if you were ready to leave the game. I'm happy as well as every other fan that you didn't.
Ace: When I wrote that song I was definitely at a place where I thought it was going to be the last go. I wanted to say everything that I wanted to say about my career and my journey thinking it would be my last song.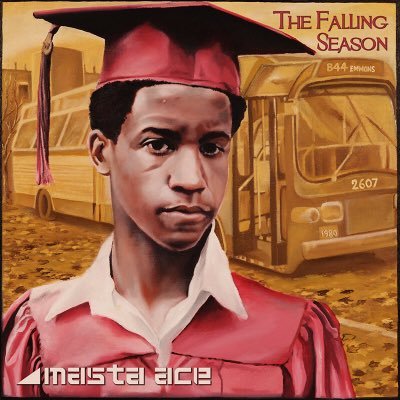 Stroy: That album is a classic! Let's fast forward to 2016. You have a new project dropping May 13th titled, "The Falling Season". Could you tell us a little bit about it? 
Ace: Absolutely, this album takes you back to my high school days. As I mentioned before, I'm a very nostalgic person. When I think about that age, 9th through 12th grade, there was a real crossroads where I could of went one way or the other. Many of my friends were getting into trouble and I decided to be a good student and play football. This album describes that time period and the potential choices that could be made.  The album starts with me walking in as a freshman and graduating as a senior. It talks about those 4 years in my life and what was happening in my neighborhood in Brooklyn. 
Stroy: I'm super hype about the album. I saw that the video with AG and it's super dope. I also noticed that Your Old Droog is on the album which is dope because I notice that legendary MCs don't really collaborate with the younger artists that much. Is there anyone else that you wouldn't mind working with?
Ace: I wouldn't mind working with Joey Bada$$, Action Bronson, there are a few cats out there. Your Old Droog and I have a lot of mutual friends…Marco Polo, DJ Skizz…so that's how we connected.  He's on a track titled 3000 Avenue X. Droog rhymes about different High Schools in Brooklyn and in NYC. He's actually the first voice you hear on the album. 
Stroy: That's a good look for him. Being that this takes place in High School, you have any cafeteria/lunch room battles on the album?
Ace: There's not cafeteria battles but there's actually a skit where these kids from another high school wanted to battle us. There's  a track with Torae titled, High School Shit" where we are dissing each other's high schools. Pretty cool song. 
Stroy: What advice would you give somebody who is trying to make a career out of music? I'd imagine that the industry has changed since you first started.
Ace: Music is a Plan B. You can't look at music as a Plan A. It's just not a stable enough business to be your plan A. If you make it your Plan A you're going to be walking the streets. Have something else established so you can do this on the side when you have extra time then you have a beautiful scenario. This music thing is great if you're one of the lucky ones to make it. It's like getting to the NBA or NFL. For every one guy who makes it, there are 5000 guys who won't. 
Thank you for taking time out to do this interview Ace! (Listen to the Audio version of this interview and listen to Masta Ace's opinion on the Philadelphia Eagles and their first round draft pick, Carson Wentz.)
Make sure you go out and purchase Ace's album. If we want artists to continue to make great music, we have to support them.