B-Real of Cypress Hill: 7th Boro Interview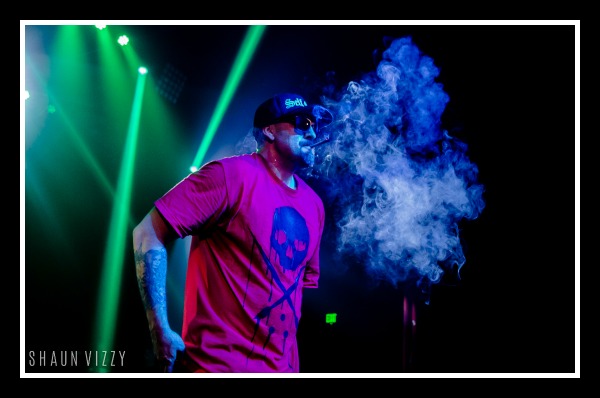 I'll never forget the first time I heard Cypress Hill. I was watching the news with my pops in the early 90's and they were talking about Cypress Hill's "How I Could Just Kill a Man" record. So of course, being the 12-year-old Hip Hop head that I was, I begged my brother to purchase the single. It had that track and "Phunky Feel One" on the other side, I was blown away by those two tracks to say the least. Fast forward two decades and Cypress Hill have grown into a monumental figure in not only Hip Hop, but in music as a whole. They have toured around the world, sold millions of records, smoked the world's finest bud, and have managed to stay relevant after twenty plus years in the game.
Another thing that stood about the group was their Latino heritage. At a time when there wasn't a Latin presence in Hip Hop, B-Real and Sen Dog were representing the culture heavy.
I had the opportunity to interview one third of the legendary group, B-Real himself. He talks about his Dr. Greenthumb mixtape, collaborations, the future of Cypress Hill, and of course…weed. He also gives advice to up and coming artists on how to be successful in the music industry. You can check that out below along with B-Real's latest mixtape.
Special shouts to B-Real,SupaLaura and Gigi Capone for making this happen. Thank You.
Related articles