Termanology: 7th Boro Interview (Bad Decisions)
Over a decade has passed since Termanology dropped his debut album. Since then, Term has been murdering microphones on every release and feature that he appears on. He recently dropped his latest album titled, Bad Decisions, and it's easily my pick for album of the year thus far. I had the opportunity to speak with Term a few days after his album release and it was an amazing experience. He's very humble, very talented, and very knowledgeable in regards to hip hop. Don't get it twisted though, he'll still eat your favorite MC on a track. You can listen or read the interview below (I prefer the audio). Enjoy. – Stroy
Stroy: The first time I heard you was at Fat Beats in NYC when I picked up "Politics As Usual" . That album was laced with some legendary production. How was it working with the likes of The Alchemist, Buckwild, DJ Premier, Easy Mo Bee, Havoc, Hi-Tek, Large Professor, Nottz & Pete Rock? Did you feel any pressure?
Term: I had a vision for the project. I'm a big fan of hip hop music and albums like Illmatic and Ready to Die had great producers. That was the blueprint of what I wanted my album to sound like. I made sure that my first album was nothing but legendary producers. I wanted to make some waves with it. It came out great. People still listen to it til this day.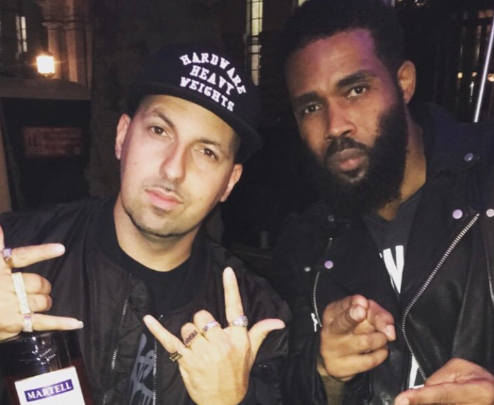 I saw you at Brooklyn Hip Hop Festival watching Pharoahe Monch with D-Stroy and you were bugging out during the performance. It's evident that you love the music and love what you do. When did you first fall in love with the music and who had the most influence?
My earliest memory of hip hop was in the late 80's watching RUN DMC's "Walk This Way" with Aerosmith. The first album I remember owning was the Chronic by Dr. Dre. I love that album, til this day I think it's one of the greatest albums of all time. A lot of my influences were from the west coast because that what was dominant at the time. I was around 9 years old at the time but as I got older (11-14 years old) that's when I started finding artists like Fat Joe, Wu-Tang Clan, and others that helped mold my sound.
You are a great MC, you make beats, you host a show on satellite radio with Statik Selektah, and you started the #GoodDadGang movement. Has being a parent changed the way you approach making music?
Being a parent is amazing. I've been a parent for 14 years now. I was a young man when I became a parent. Also being in the middle of nowhere trying to make it in rap. There were plenty of struggles placed in my path. I'm from Lawrence. It's one of the poorest cities in Massachusetts and also one of the poorest cities in America. So being a dad and running my own independent label was really hard. There were a lot of struggles but I love being a parent. I love it more than anything. I have two daughters and they're everything to me. My daughter's teach me about the new generation of rap and I teach them about my era of music. It's a beautiful thing.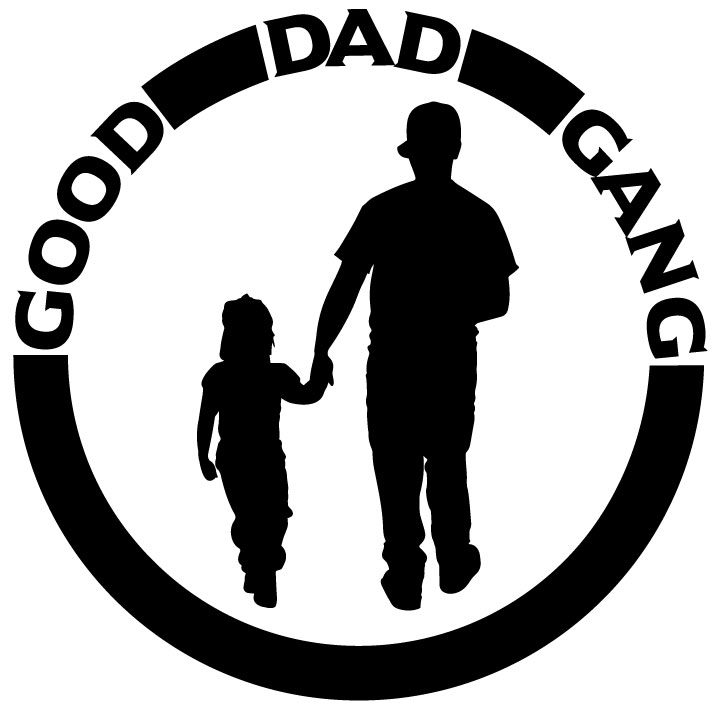 Let' get into the new project, The name of the album is Bad Decisions, the album cover has two sides, one side that depicts a man surrounded by strippers and hennesy and the other side show a man walking his child home. Why did you select this album cover?
I guess I was struggling with my inner demons when I wrote the album. I was living in NYC and my kids were living in the Boston area. I would drive home on Sundays to see my kids. During the week, I'd be in NYC , it's the city that never sleeps and there are alot of things that one can get into. When I'd go home, I'm back with my homies and dealing with street shit. So on the right side of the album cover the man is walking in to a house and toward a church. So you have a man staying home with the family, going to church, and making good decisions. On the left you have the man who came up in the street, connected to the street, and lives the night life. So you want to make good decisions but sometimes end up making bad decisions. That's what the album is based on.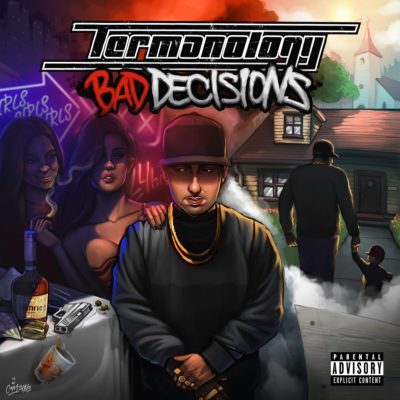 One of my favorite joints is "Are You Sure" with Erick Sermon on the production. A dope tribute to the city of New York. Being from Lawrence, did you ever feel like you had to show and prove in NYC to fully get props in Hip Hop?
Absolutely, NYC won't show you love if you're not dope. You might get boo'd off stage. When I started doing shows in NYC it was 2004. The whole baseball rivalry put a weird thing in the air. In New York there was hate for Boston. So people were like, "You're from where? You really better say something dope man". I really did have to show and prove. We did a lot of shows and had to earn our props. I felt like if I was able to win over New York I could rock anywhere.
"You're from where? You really better say something dope man" – NYC Hip Hop Crowd
You also have a joint with Raekwon on the album, what was that experience like? Do you ever find yourself trying to out rhyme other MCs when you do features?
Absolutely, every time a rapper goes on a track you should want to have the best verse. As far as the Raekwon joint, I love him so much and he's such an influence on me and the culture. That's not how I approached that song. I went in because I want Rae to like it and I want the fans to like. That one was not friendly competition shit it was more like "This is my boy and we're going to make a dope song together". Now some other artists that I won't name and people are like "This is the illest dude ever", I'm like watch me squash them. That's the competitive nature of a real MC.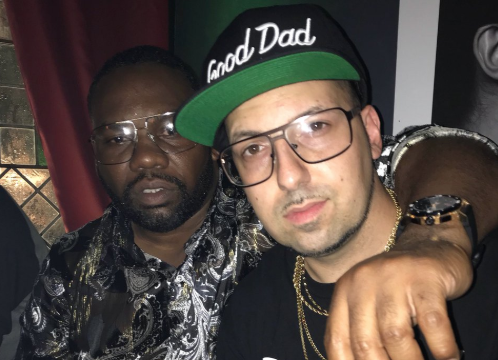 Will you be touring to promote the new album?
Yes, I'll be in Europe in September. I'm also looking to tour in North America in the 4th quarter. You can keep an eye out on instagram for dates.
What advice would you give to the next generation of mcs coming up in terms of the business side of music?
The business side is the most important side unfortunately. You have to have your business together. You may not have money or management. You may not have any plugs. That will come with time and putting in work. Market yourself in person and on social media. In this new era I've become a social media expert. Make sure your artwork is really dope. Make sure the sound quality is great. Listen to your favorite artist and your sound should be near that quality. You want professional mixes and masters. Try to be original. Present yourself well. Do the knowledge, know the history. Check out who came before you. KNow the history before you get into anything. Those are some jewels for the up and coming.
Term, thank you for taking time out and making this happen. Peace.
You can purchase your copy of Bad Decisions here —-> https://fanlink.to/baddecisions
For your audible pleasure. I've compiled some of my favorite Term cuts. Enjoy these treats. Peace.